Skip to product information
- Provides added freshness
- Reusable for subsequent bags
- Perfect with our paper-based dry food bags
- Strong clasp, suitable for all bag sizes
Vet-developed
for added freshness
Omni Bag Clip Gift
Introducing the Omni Bag Clip, a fantastic accessory designed to help keep your beloved pet's plant-based dry food fresh for longer. 
Featuring a durable construction, crafted from high-quality materials that are both safe and non-toxic for your furry friend. Its ergonomic shape allows for easy handling, ensuring a hassle-free experience every time you use it. The clip's strong clasp helps to prevent air and moisture from entering the bag, thereby preserving the freshness and nutritional value of your dog's dry food for longer.
Using our Omni Bag Clips with our new paper-based packaging, you help contribute to reducing plastic waste and make a positive impact on the environment.
Strong clasp, suitable for all bag sizes including our 10kg variety
View full details
Omni Bag Clips
Providing added freshness for our paper-based Puppy, Adult & Senior dry food bags.
For dog guardians looking to extend the freshness of their dry food bags, our bag clips are a great solution.
Recommended products for you
Recommended products for you
People who buy this product often also buy these ones.
Subscribe & Save 20%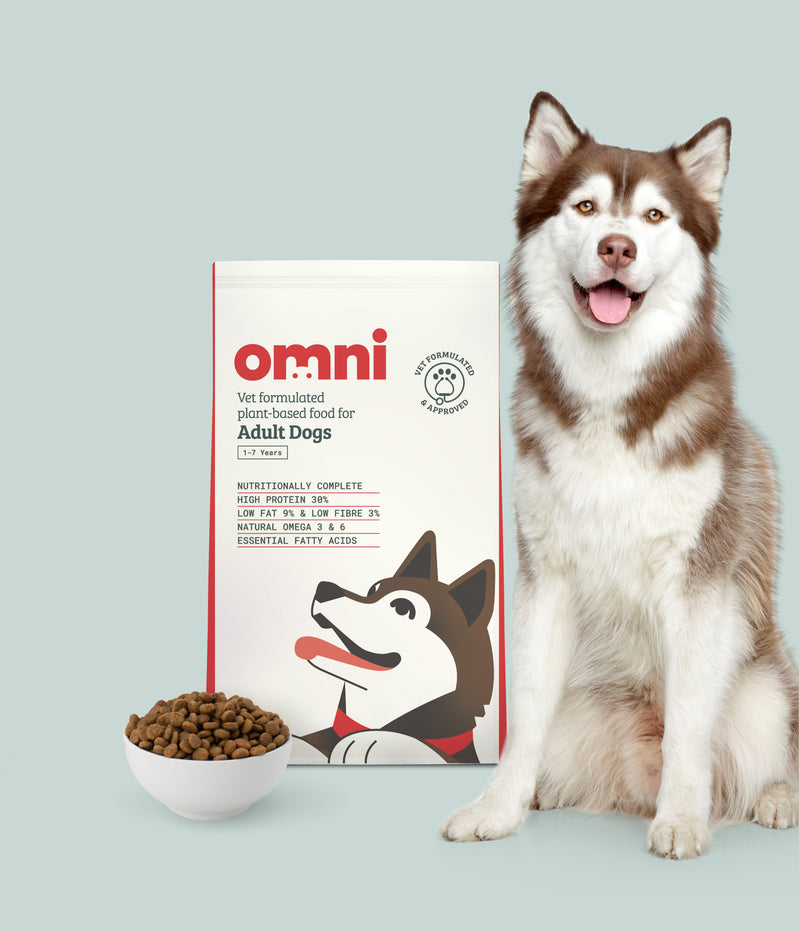 Vet Formulated
plant-based food for
Adult Dogs
Nutritionally complete food made with high protein, low fat and fibre, natural omegas, and essential fatty acids to support adult dogs to thrive every single day.
Quick add
Incl 20% Subcription Discount
Apply discount codes at checkout
Subscribe & Save 20%
Vet formulated
plant-based treats for
Shiny Coats
Vet formulated treats naturally rich in omega 3 & 6, magnesium, iron and beta-carotene for healthy skin & shiny coats.